At 11 months of age, DASH RIP ROC goes to the Oaks and receives a Best Of Winners in a huge entry of truly lovely competitors.  Our thanks to Judge Diane Tyree for appreciating our Fine Feathered Fellow.  Our thanks to Kevin Bednar for a beautiful presentation.
Congratulations DASH RIP ROC for your success in the show ring
and
to DECOY for siring a lovely litter of puppies who arrived on Veterans Day!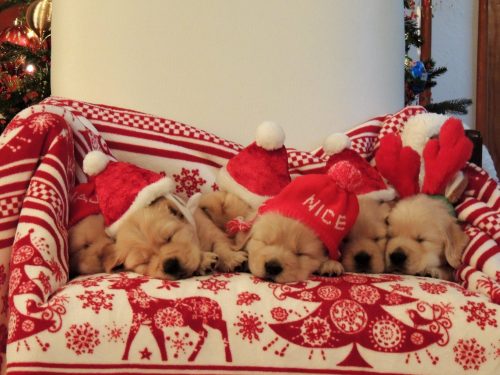 ,
 Welcome to Our Site
Becoming a Golden Retriever enthusiast is an ongoing 30 year adventure.  My journey with these glorious dogs teaches me something new each and every day.
My first Golden Retriever, Alex, was a family fellow who was given to my dad upon his retirement.  Alex's job was to keep my dad company while he worked on the family farm.  Alex also rode shotgun on trips to the dump.  From there, I was blessed by Tyrel, who was a gift from a local golden breeder.  By then I was hooked on these lovely, gentle dogs with the wonderful temperament.  Hanna Banana was my first therapy Golden.  In fact, Hanna was the second dog to visit the MCV medical facility in the PAWS for Health Program which started in the early 1990's.  Hanna also assisted Dr. S. Barker in the research which led to the development of the Center for Human-Animal Bond at MCV hospital. But, my favorite golden moment, was when Eureka was placed in my husbands arms.  Eureka was a most precious gift. It was Eureka who opened a whole new understanding of the structure, temperment and constitution of the Golden Retriever.
My goals for my family of dogs are to be loved and cherished as family members; and, for them to experience the thrill of one of the many jobs that Goldens are bred to do:  agility, nose work, therapy, obedience, conformation, field work, or any of many others.  I am committed to the Code of Ethics of The Golden Retriever Club of America.  The AKC standards for the Golden Retriever are the guiding light in my breeding program.
Thanks for visiting our website.  We are a work in progress.