CH Decoy updates:
Our deepest appreciation to the Harpers for an exquisite presentation of Decoy to his Championship in June 2018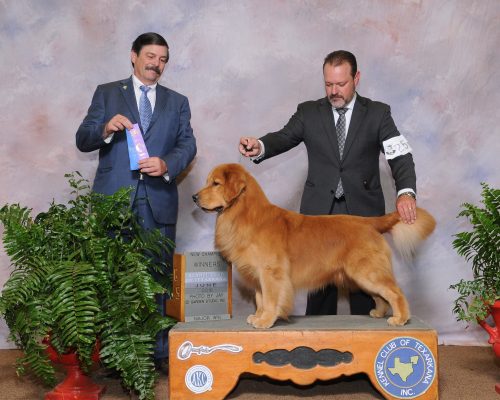 Decoy as a Special at The 2018 GRCA National Dog Show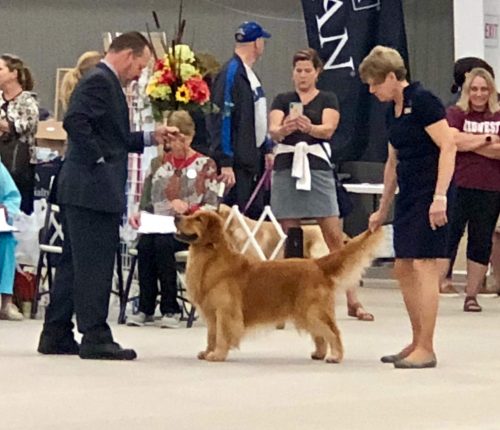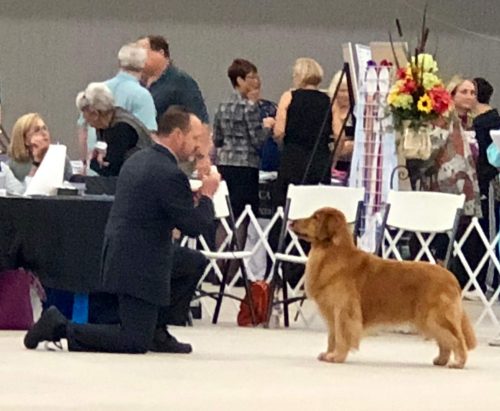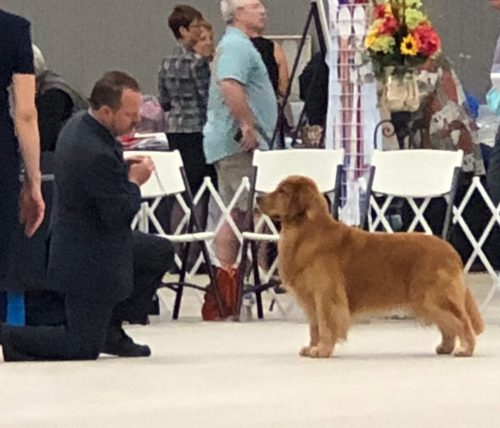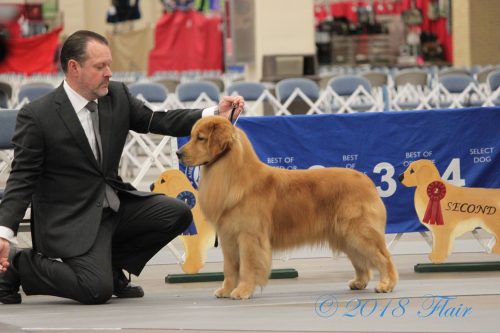 AND:   to A Reserve Winners Dog Award at the prestigious  Westminster Kennel Club Dog Show in February 2018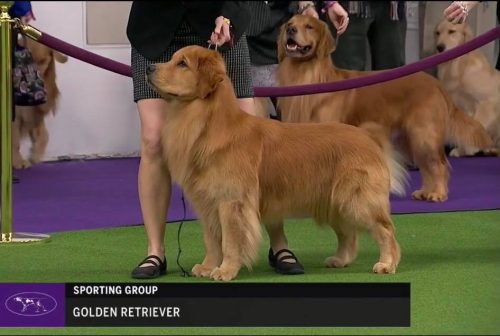 A fabulous presentation by David Harper to a second place finish in the 15-18 month class at the 2017 GRCA NATIONAL SPECIALTY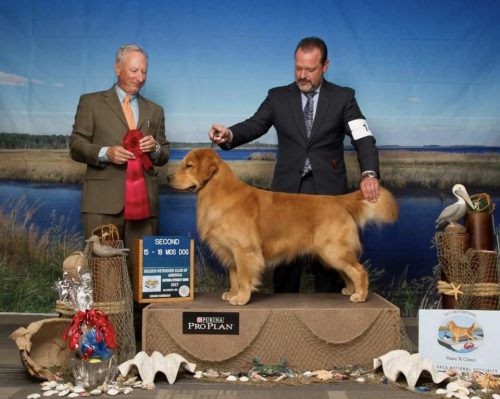 So thrilled to share the tremendous honor for Decoy (GCH Samuel Valentine of Dogwood x CH Steadmors No Farm No Fowl; DoB 5/17/16) of second place in the Dogs 15-18 month class at the GRCA National Specialty. Many thanks to Judge More for his appreciation of this guy and to David Harper and his team for a lovely presentation
        Decoy flies to his Advanced Diving Senior title with a personal best of 19' 3"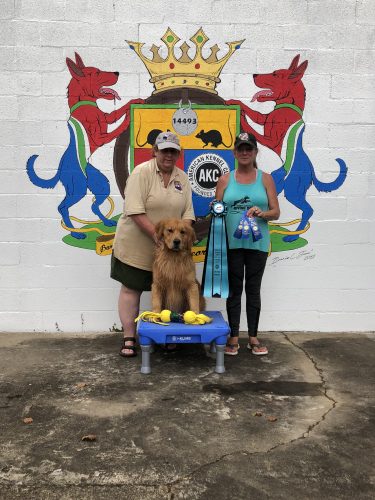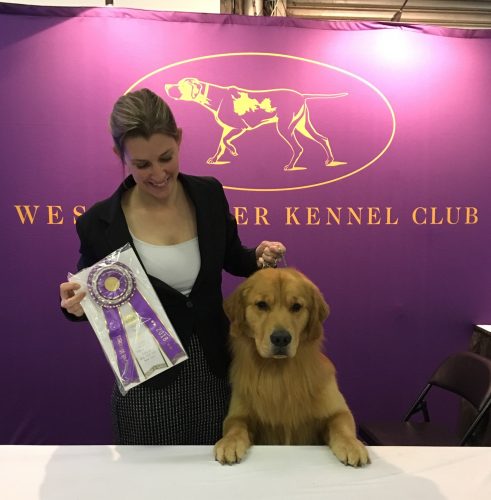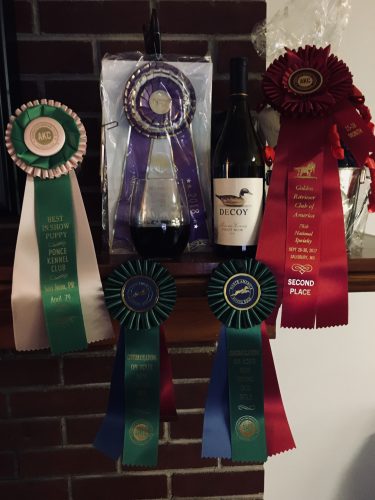 and we are proud to to announce that Decoy won Best Puppy in Show and a 4 point Major at 11 months of age:  what a guy!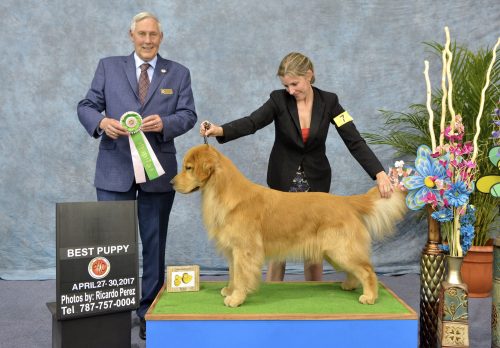 CH Eureka's Firehouse's Seeing Is Believing DSA
Sire: GCH Samuel Valentine of Dogwood OS
Dam: CH Steadmor's No Farm No Fowl DS, RN, CGC
Whelped:  May 17, 2016  singleton
"DECOY"
Welcome to little Decoy!  He was surely a very wonderful SURPRISE!  Unable to see this little fellow on initial ultrasounds, he made his presence known at the last minute.  He is certainly a heart dog after his rough start.  He is a handsome fellow who likes going on adventures.  He works as a companion and an emotional support dog to an elderly family member. Decoy also provides support and friendship to the veterinary patients at our hospital.  He very much likes to go Any where because he likes meeting new people and doing new things.  He especially enjoys all the pats.  He is one of our rising stars:  a BOS on the day he turned 4 months followed by a Group 3 the next weekend!  From 6 to 10 months he went reserve to numerous major wins, often awarded by breeder judges!  He's a beautiful dog on the outside but his temperament is beyond compare.